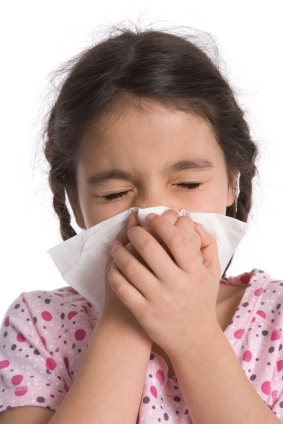 Influenza is a virus commonly known as "the flu" that is caused by RNA viruses, which infect the respiratory tract of humans and animals.
Symptoms of Influenza
There are many symptoms of Influenza also known as "The Flu"
Weakness
Fatigue
Muscle aches
Headaches
Fever
Runny nose
Sneezing
Loss of appetite
Chills
Cough
Sore throat
Nasal congestion
Irritated and Watery eyes
Reddened eyes, skin, mouth, throat and nose
Treatment for The Flu
When an individual has the flu, they must:
Drink a lot of fluids
Rest a lot
Use medications such as:
Prevention of Influenza
The Flu can be prevented through:
Proper hand washing
Keeping surfaces clean
Sneezing in your arm or sleeve
Annual vaccination: Vaccination is the most effective way to prevent Influenza
Vaccination:
Vaccination is the most effective way to prevent Influenza. Yearly vaccinations protect individuals and those around them from the flu. It has been available and used for more than 60 years, and can prevent 70 to 90 percent of influenza illnesses. Vaccination is extremely important for use in those who are at higher risk of influenza complications, and for those care takers who live or care for people with greater risk of influenza complications.
Who should get annual flu shots?
Any individual that is at risk of getting the flu should have an annual flu shot
Below is a list of people in groups that should most definitely get vaccinated.
Pregnant women
Children younger than 5
People 65 years of and older
People with certain chronic medical conditions
People who are morbidly obese
Health care workers
Household contact with those with high risk for complications of the flu
People who live or care in nursing homes
Adults or child with any condition
Anyone could benefit from using an annual influenza vaccine
Diagnosis of Influenza
An individual can be diagnosed with the flu through a doctor. They base their diagnoses around the symptoms addressed by the patient. Lab tests as well are administered to confirm the presence of influenza.
What are the three types of Influenza?
Influenza Type A: Influenza A causes moderate to severe symptoms, and can infect and spread among people who were said to be immune.
Influenza Type B: Influenza B causes mild to moderate symptoms, and can only be found in humans and seals.
Influenza Type C: respiratory infections