Since the Economic Downturn in 2008 the Rise in Uninsured Rates in the United States has been Unprecedented. Today, More than 50 Million Americans are Living without Health Insurance while the Number of Individuals Covered by Employer-Based Health Coverage is Dropping. In Response, Americans Call for Health Reform, but in the Meantime Savvy US Citizens are Turning to OnlinePharmaciesCanada.com and other Canadian Drug Stores for Access to Safe and Affordable Medications.
According to new Census Bureau figures, the number of Americans living without health insurance reached peak levels in 2009. Reports indicate that in 2008 approximately 15.4 percent of Americans (or 46.3 million people) were uninsured, whereas 2009 figures top out at 50.7 million, an uninsured rate of 16.7 percent. This dramatic rise has lead many health experts to call for reform while forcing average Americans to ignore health complications or to seek out affordable health care alternatives such as buying prescriptions from an online pharmacy.
The rise in uninsured numbers is likely due in part to a drop in the number of Americans with employer-based health coverage. The economic downturn has led many employers to either stop or limit health coverage, not to mention increasing unemployment figures. Currently, less than 56 percent of Americans benefit from employer-sponsored health care, its lowest point since 1987. Yet, regardless of the reasons Americans are losing their health insurance, this alarming trend is having widespread effect as all US income groups have higher uninsured rates than in 1987. In the months to come, many citizens face the risk of losing health insurance, further straining budgets and compromising the nation's health.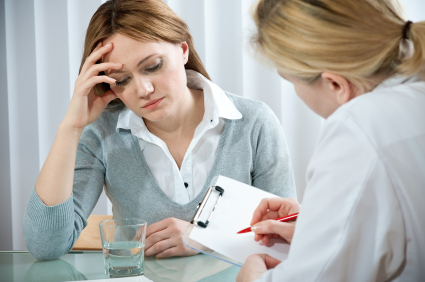 "The rise in uninsured numbers is likely due in part to a drop in the number of Americans with employer-based health coverage"
Americans should also be aware that as employer-based health coverage dips, the stress on government funds rises. In 2009, more than 30 percent of Americans were covered by government health insurance whereas in 2008 that figure hovered around 29 per cent. Medicaid enrollment rose by more than 5 million from 2008 to 2009, putting more pressure on the limited resources available through government sources.
Specifically for minority groups, lack of insurance appears to be a major problem. Hispanics, Blacks, and Asians suffer the highest uninsured rates but even white Americans are suffering increased uninsured rates. Moreover, individuals between 18 and 65 years old have seen significant rises in the uninsured rate, which is understandable since this age range is most likely to rely on employer-sponsored health coverage.
While the future may hold a silver lining for this alarming drop in insured rates, many Americans are faced with what needs to be done now. Barack Obama's health reform bill is expected to be fully implemented by 2014 and as the economy recovers many Americans should look forward to health coverage from employers. Nevertheless, the current conditions encourage many US citizens to seek alternatives. To this end, Canadian online pharmacies such as OnlinePharmaciesCanada.com have experienced a significant rise in sales..
Over the past decade, online pharmacies that dispense cheaper Canadian drugs have provided many Americans relief from outlandishly expensive prescriptions. Reputable Canadian pharmacies' online stores sell similar prescriptions as American pharmacies but at discounts that range from 20 to 80 percent. Not surprisingly, elderly patients and the uninsured have taken advantage of these savings.
Moreover, OnlinePharmaciesCanada.com and other legitimate sources for quality Canadian prescription drugs are more easily discriminated from fraudulent drugs stores. Today, the Canadian International Pharmacy Association (CIPA) recognize reputable online pharmacies that sell genuine, affordable drugs. Certified by both these agencies, OnlinePharmaciesCanada.com has built a reputation as one of the leading online pharmacy sites for safe and inexpensive prescriptions. Indeed, even insured Americans are learning that many health insurance companies will pay for prescriptions purchased through a CIPA accredited site.
The current economic climate in the United States is cloudy at best. This has inarguably led to a dramatic rise in the number of Americans living without health insurance. The need for health reform is obvious, but many Americans are not in a position to wait for changes to come. Instead, they seek out affordable alternatives to manage their health costs and one of the easiest and safest ways to save money on health care bills is to buy prescriptions at OnlinePharmaciesCanada.com or an equally accredited Canadian online pharmacy.