OnlinePharmaciesCanada.com is a Fully Licensed Online Pharmacy where American Patients can Buy Safe and Affordable Prescription Drugs. Despite Mounting Concern Over the Reputation of Online Pharmacies, the Canadian International Pharmacy Association (CIPA) Continue to Recognize Legal Sources for Quality Discount Prescriptions.
 In recent years, American patients have become increasingly likely to source prescription drugs from online pharmacies. Unfortunately, as licensed Canadian online pharmacies such as OnlinePharmaciesCanada.com benefit from a growing market share, the number of fraudulent sites also appears to be growing. As such, customers are advised to purchase affordable drugs only from a reputable site that is certified either by the Canadian International Pharmacy Association (CIPA) .
Today, pharmaceuticals purchased from American pharmacies are on average twice as expensive as the same drugs purchased in other industrialized countries. For years large pharmaceutical companies in the US have engaged in price fixing in order to charge inflated prices for medications and exaggerate their profits. Americans have been paying prices that are at least 30-50 % higher than other G7 countries where brand prices rose 9.6% last year. In response, many uninsured Americans began turning to Canadian online pharmacies for affordable access to various medications. Now, even insured Americans are facing increasing cutbacks on insurance coverage of prescriptions and are increasingly choosing Canadian pharmacies as an affordable alternative.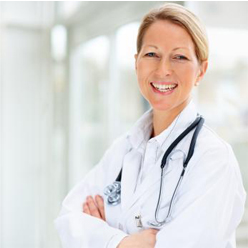 OnlinePharmaciesCanada.com is CIPA certified
"Americans have been paying prices that are at least 30-50 % higher than other G7 countries"
Still, concern over the legitimacy of online pharmacies is growing, and not surprisingly large pharmaceutical companies have lobbied the US government to ban online pharmacies outright. Canadian pharmacies are considerably cheaper than their south-of-the-border counterparts because they are regulated by the government. And even though there is reasonable cause for vigilance about fraudulent pharmacies, there are still many legitimate sources for safe and affordable drugs. It only takes a few minutes to make sure that customers interact with a safe and dependable online pharmacy.
The Canadian International Pharmacy Association (CIPA) are the leading organizations that evaluate the credentials of Canadian online pharmacies. CIPA is an association of licensed Canadian pharmacies that supply pharmaceuticals to Canadian and American patients. In fact, in order to join CIPA, pharmacies must be licensed and regulated by the government, must be managed by a bricks-and-mortar operation, must require prescriptions, and must provide a company address and phone number contact on their website. The CIPA seal indicates that a website is an affordable source for quality prescription drugs.
American patients are always advised to carefully research any given pharmacy before making a purchase. Many online pharmacies claim to be based in Canada, but are not. However, customers are also advised that they are not likely to find similar savings at American-based online pharmacies as they would find in Canada. OnlinePharmaciesCanada.com is one Canadian-based pharmacy that is certified by both the CIPA as a reputable source for affordable prescription drugs. Despite the influence of big American pharmaceutical companies and their desire to cast doubt on online pharmacies, CIPA and PharmacyChecker.com are dedicated to identifying licensed pharmacies located in Canada that provide safe and affordable medications.